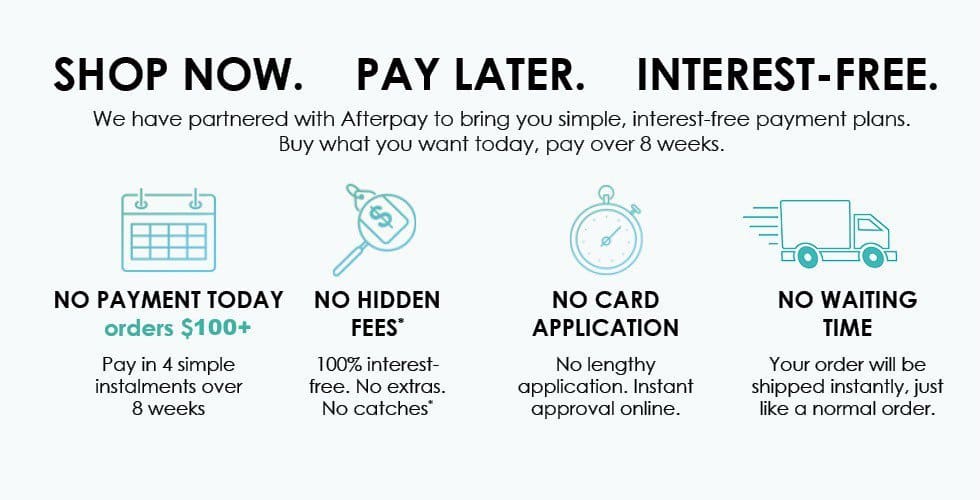 How does Afterpay work?
$1000 limit on purchases
Add all the items you love to your shopping cart and select Afterpay as your payment option upon checkout
Create your Afterpay account and confirm your purchase with Afterpay
Afterpay pay us on your behalf
Your order is processed and shipped within 24 hours
You repay Afterpay fortnightly via your chosen automatic debit
For more information about Afterpay, click HERE.
For Afterpay T&C's, click HERE.